Component 2022
Lonely Musk
(2019)
various dimesions
multi-dense fibre board and mirror
part of a series of components produced for the exhibition
Good Conditions
shown at
D
WM Gallery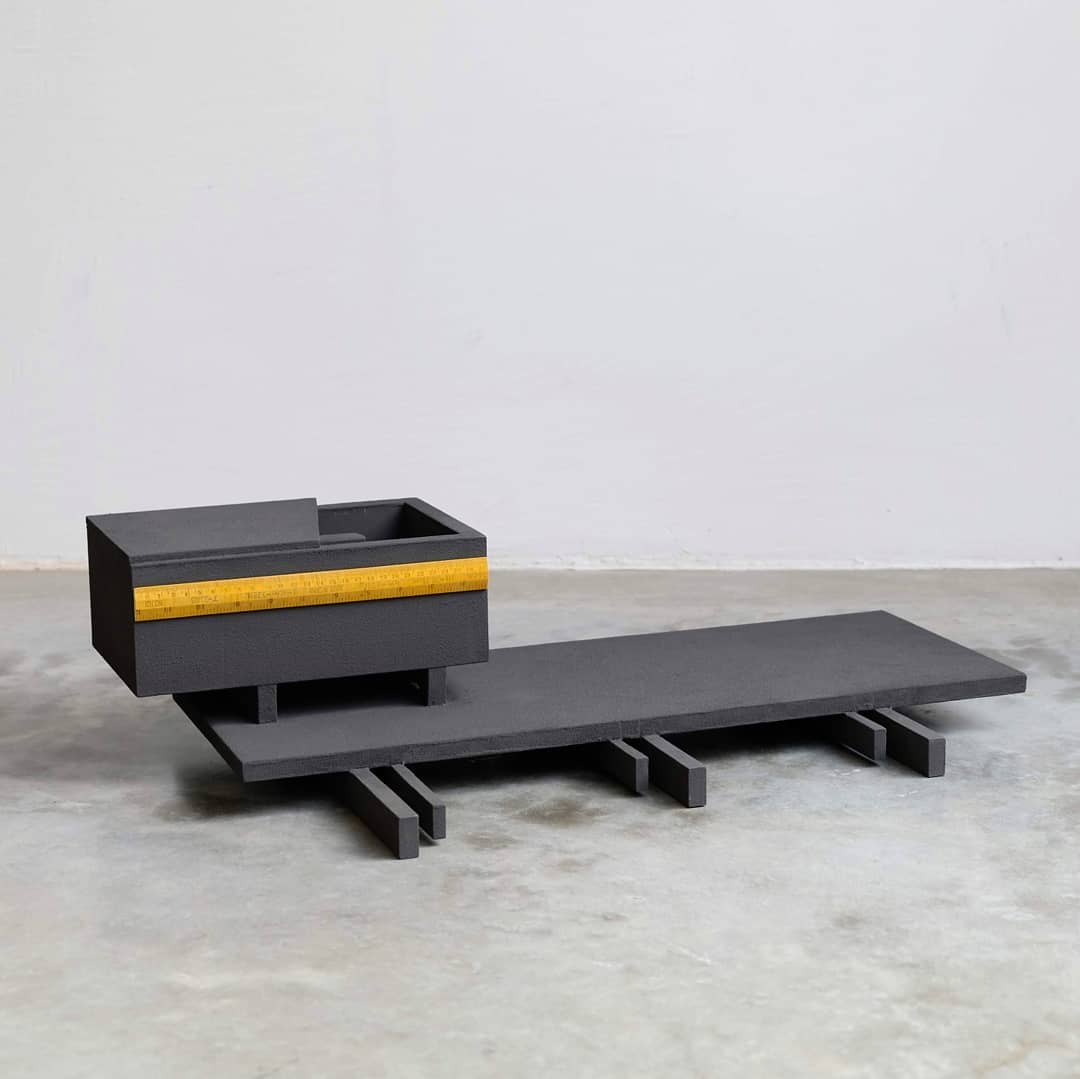 The work Lonely Musk grew out of a fascination with a select group of tech billionaires that often combine an unbridled optimistic believe in technology with very strange beliefs. Including a good dose of paranoia about the future, stimulating many of them to invest in escape retreats in the remote and unspoiled archipelago of New Zealand. Now imagine the escape retreats going wrong.

The work combines a couple of fantasy furniture objects with made-up and collaged datasheets of the imaginary find of the apocalypse retreat objects of 'lonely Musk'. They remain Fundamentally unclassifiable, portable one-person objects, while the labour invested in their production remains obscure. The rulers are a reference to the dominance of sciences in general and to a society that likes to hold on to the 'certainties' of made-up belief systems and stories.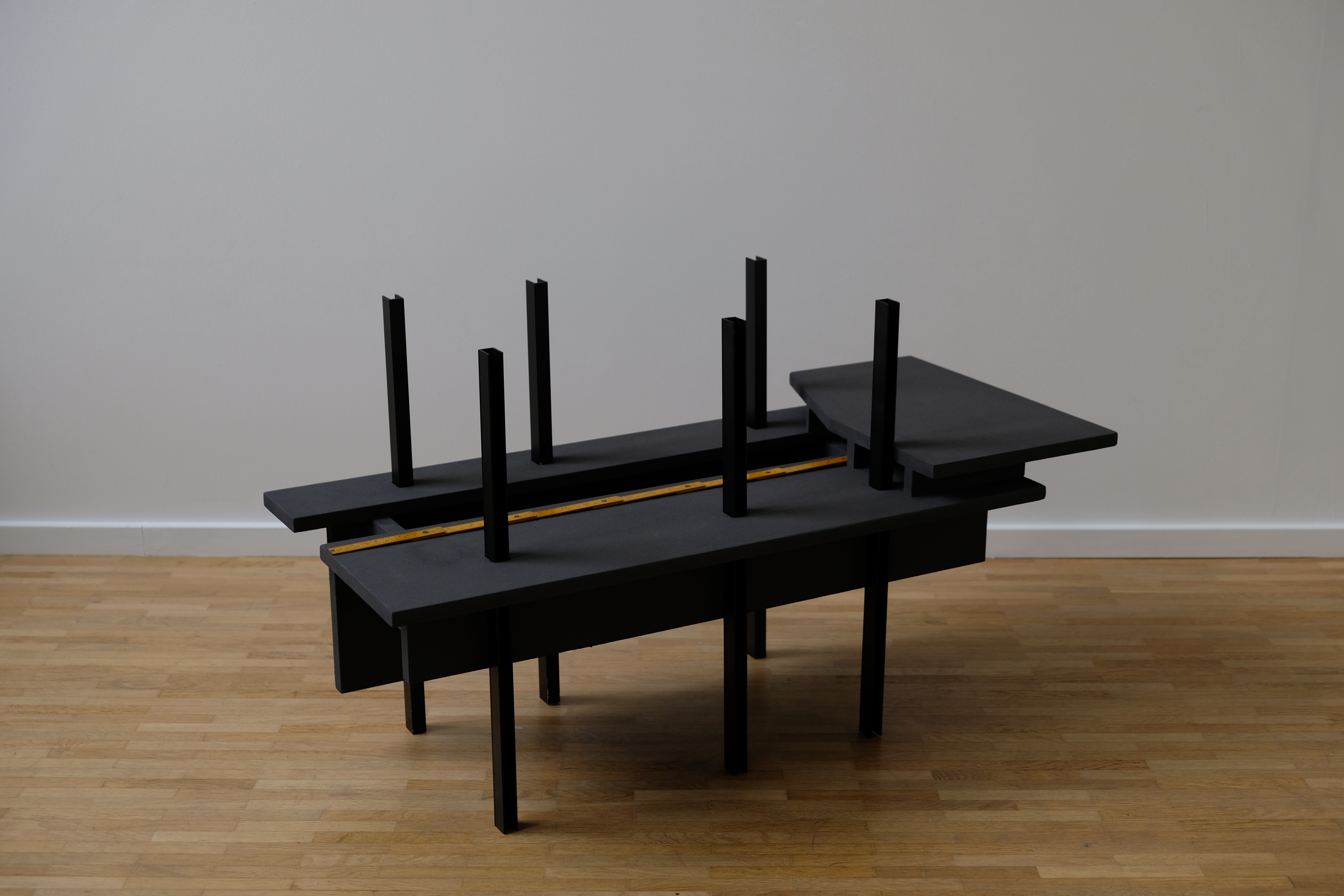 The datasheets contain manipulated and collaged extracts from wikipedia.org; Ashlee Vance's Elon Musk: Tesla, SpaceX, and the Quest for a Fantastic Future; Jim Dator's Four Futures; Stuart Jeffries' review of psychopolitics: Neoliberalism and New Technologies of Power by Byung-Chul Han; Mark O'Connell's Why Silicon Valley billionaires are prepping for the apocalypse in New Zealand; Zvi Goldstein and Julian Heynen: Conversations about Things and One Man's Mind in a Waking Dream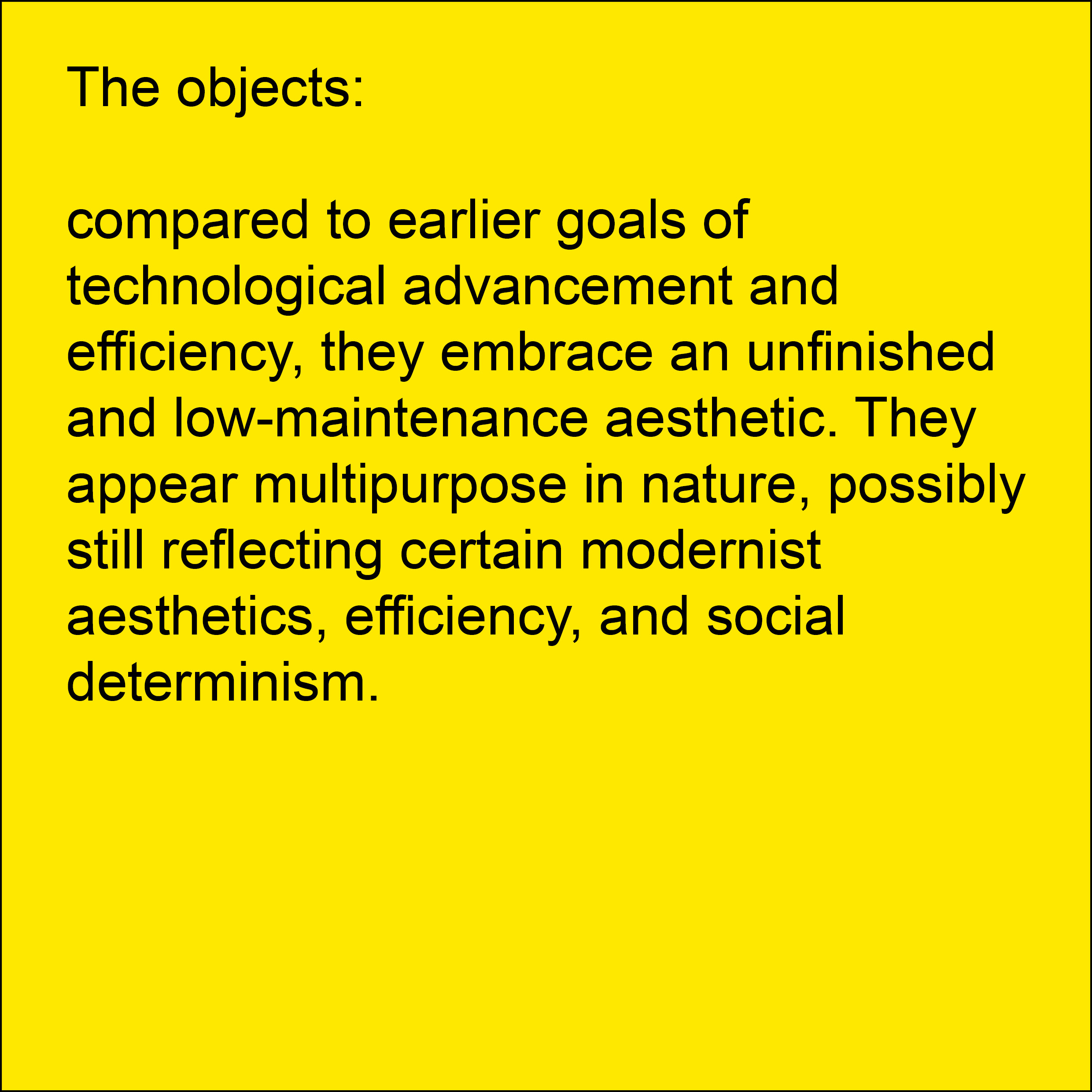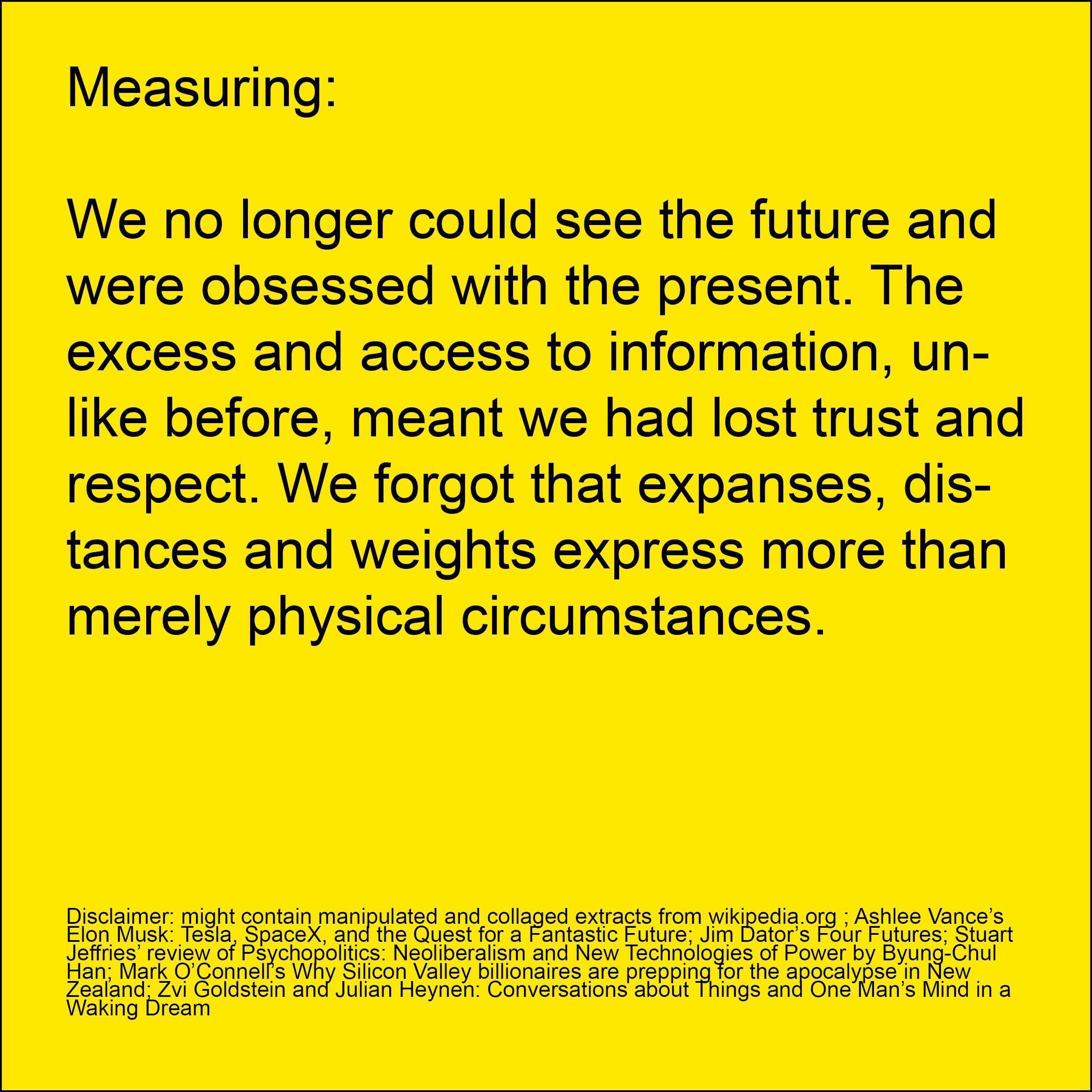 This component forms part of Good Conditions


In Good Conditions, Kris Van Dessel and Tom Van Malderen build upon their previous collaboration Conditions and Opportunities at DMW Art Space in 2017. Together with curator Tram Scawped, the artists continue their quest into the protocols of exhibiting and the mechanism of the contemporary art economy in general. Their previous collaboration at DMW investigated the conditions and opportunities of the 'art space' by means of a series of minimal in situ interventions, ranging from subtle modifications of lighting and heating elements to enquiries into the appropriate shade of white for the walls of a white cube. Following up on this expo, 'Good Conditions' explores the application and potential of autonomous artworks as components of a dense art-fair-look-alike constellation. As part of this enquiry, all prices of the works on display are fixed in accordance with the inscrutable laws of the art economy and arranged in an easy-reference component list with accompanying article numbers.