Component 2000
Hype Cycle
(2019)
various dimesions
multi-dense fibre board and mirror
part of a series of components produced for the exhibition
Good Conditions
shown at
D
WM Gallery


Hype Cycle exists of 5 objects without a peculiar use.
What makes something useful? How would you define it, and can it translate to a sculpture?
The 5 objects have been named after the five phases of the 'hype cycle', a branded graphical presentation developed and used by the American research, advisory and information technology firm Gartner to represent the maturity, adoption, and social application of specific technologies. According to the going business acumen a very useful, valuable, and functional tool!


Innovation Trigger:
A potential technology breakthrough kicks things off. Early proof-of-concept stories and media interest trigger significant publicity. Often no usable products exist, and commercial viability is unproven.

Peak of Inflated Expectations:
Early publicity produces a number of success stories — often accompanied by scores of failures. Some companies take action; many do not.

Trough of Disillusionment:
Interest wanes as experiments and implementations fail to deliver. Producers of the technology shake out or fail. Investments continue only if the surviving providers improve their products to the satisfaction of early adopters.

Slope of Enlightenment:
More instances of how the technology can benefit the enterprise start to crystallize and become more widely understood. Second- and third-generation products appear from technology providers. More enterprises fund pilots; conservative companies remain cautious.

Plateau of Productivity:
Mainstream adoption starts to take off. Criteria for assessing provider viability are more clearly defined. The technology's broad market applicability and relevance are clearly paying off.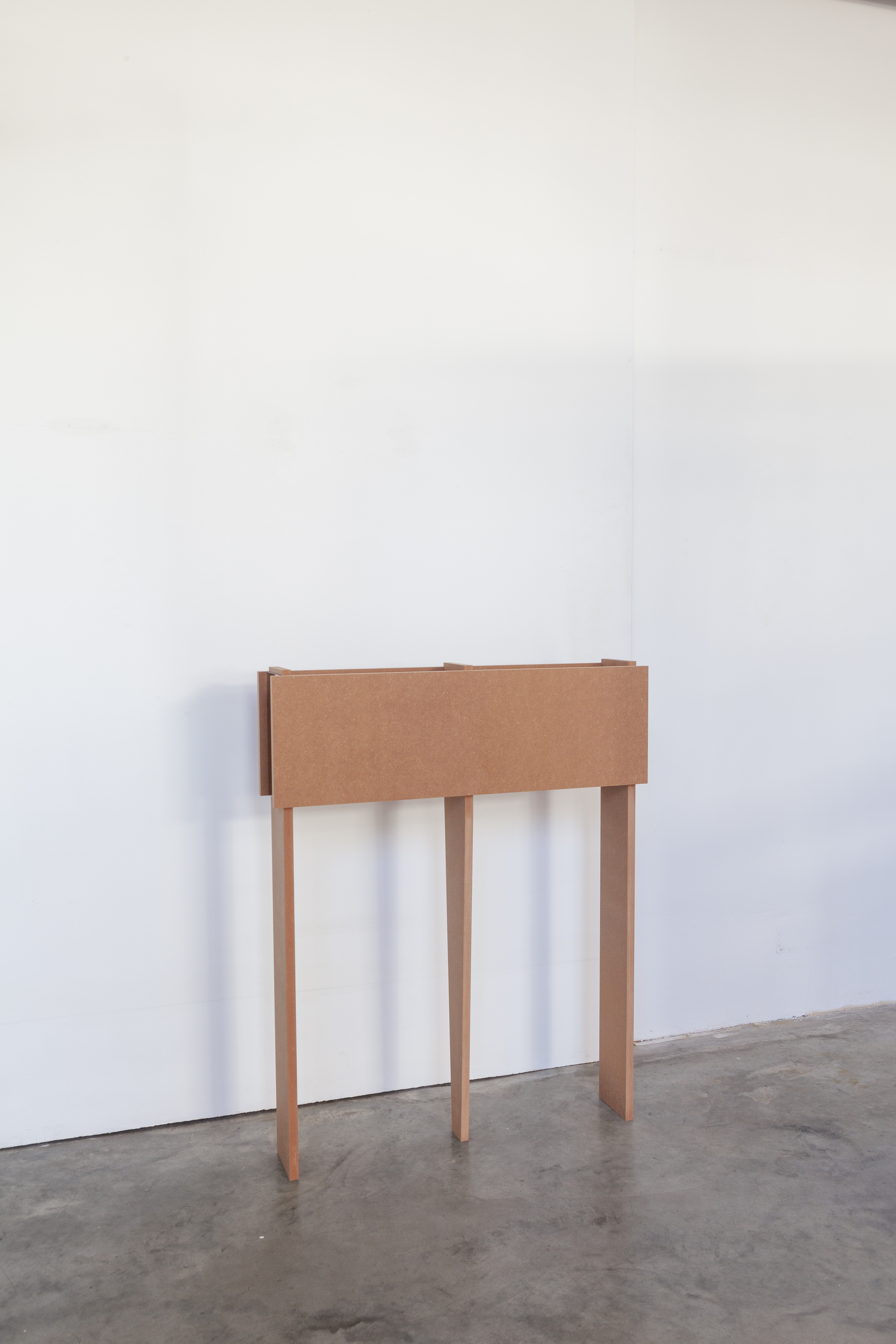 This component forms part of Good Conditions


In Good Conditions, Kris Van Dessel and Tom Van Malderen build upon their previous collaboration Conditions and Opportunities at DMW Art Space in 2017. Together with curator Tram Scawped, the artists continue their quest into the protocols of exhibiting and the mechanism of the contemporary art economy in general. Their previous collaboration at DMW investigated the conditions and opportunities of the 'art space' by means of a series of minimal in situ interventions, ranging from subtle modifications of lighting and heating elements to enquiries into the appropriate shade of white for the walls of a white cube. Following up on this expo, 'Good Conditions' explores the application and potential of autonomous artworks as components of a dense art-fair-look-alike constellation. As part of this enquiry, all prices of the works on display are fixed in accordance with the inscrutable laws of the art economy and arranged in an easy-reference component list with accompanying article numbers.